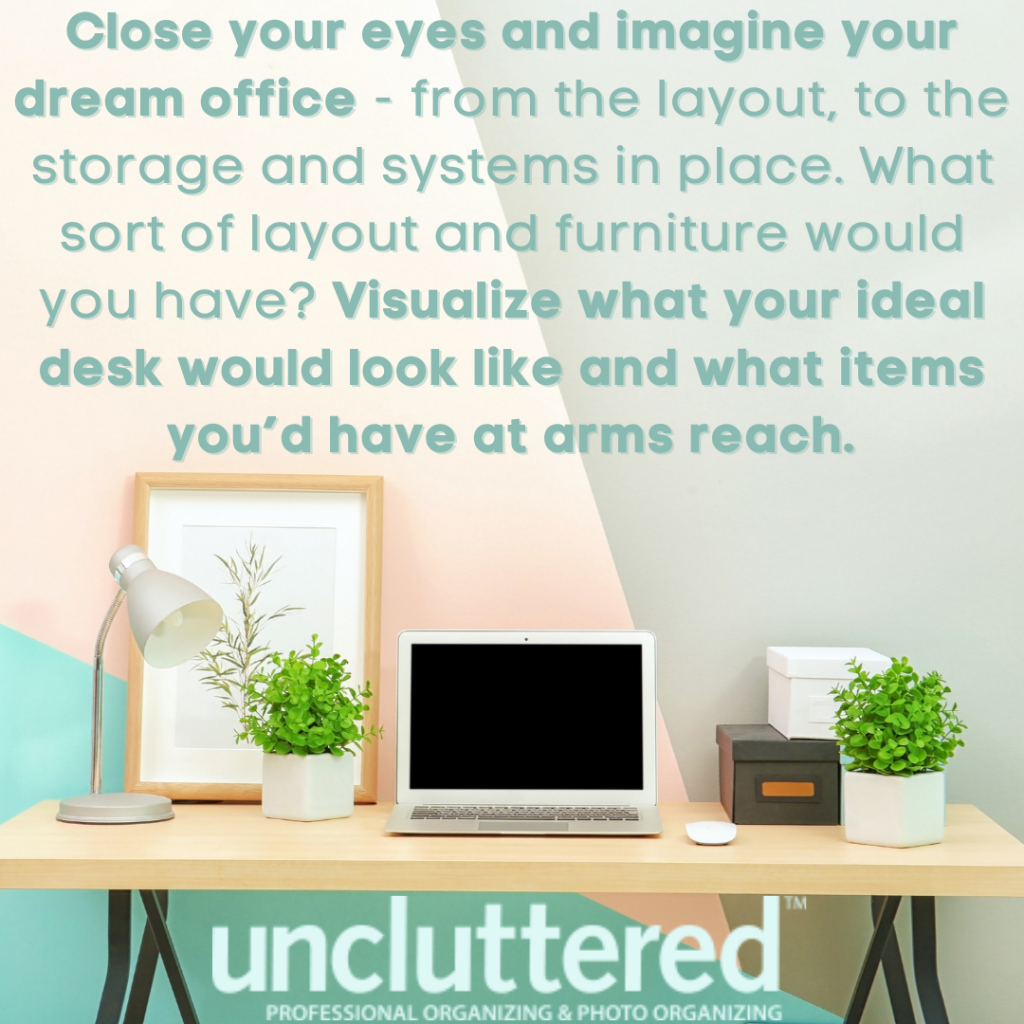 Close your eyes and imagine your dream office – from the layout, to the storage and systems in place. What sort of layout and furniture would you have? Visualize what your ideal desk would look like and what items you'd have at arms reach – when you open your eyes, what stands out as your major changes between your current office and ultimate dream space?  Frequently our clients realize they've acclimatized to unnecessary paperwork piles or filing systems that aren't being utilized – and our effectiveness at work can be directly linked to how we feel in our surroundings.
So how does this office clutter even happen? It's easy to put off time-consuming projects that don't seem to come naturally to us. When projects look complex or involve setting up an organizational system, pressing day-to-day tasks or time with our loved ones can take priority. Many of us were never given an opportunity to learn and develop systems that actually work for us and our unique personalities and lifestyles – that's where hiring a professional organizer can be truly instrumental in helping you to not only cut through the clutter, but empowering you to keep it at bay long-term.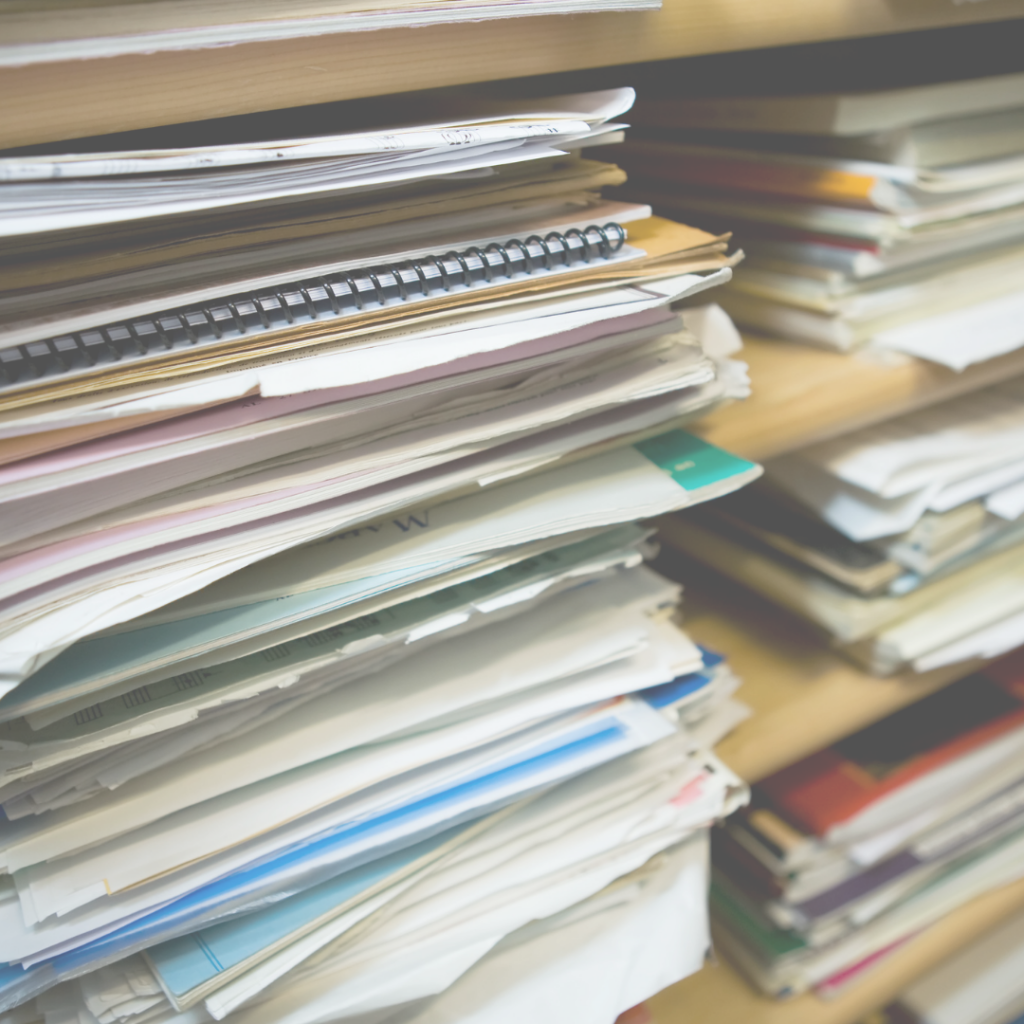 One of the most universal types of clutter is paperwork – a mix of important documents, unsorted files, outdated agreements, bills long-since paid, printed references… the list is unending.
It can be a complex problem that requires both personal attention and sometimes, outside expertise. At Uncluttered, we love working with clients to establish tailored filing systems that set them up for success. We also have clients who feel most empowered by delegating these tasks "to the pros" in an ongoing capacity so they can free up their time and resources for what they excel at.
With that in mind, we're kicking off a mini-series of tips, resources and actionable items and ideas to help tackle those piles of paperwork, filled-up filing cabinets, and desk covering documents that so many of us find ourselves surrounded by. To see the latest updates in this series, uplifting and positive posts, quick tips and techniques, and satisfying before & after job site reveals, you can find all of our social media links here!
If your home organizing project feels to big for one person, it could be time to talk with a professional organizer. Let's start the conversation! Send an email to me at Linda@unclutterednw.com and we'll schedule a time to talk about what's on your mind.